Marriage Advice For Men  
Your marriage does not have to be in trouble if you want to know how to be a better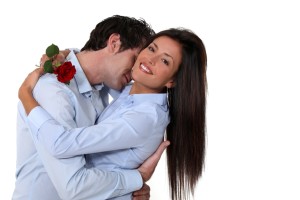 husband.  It's a scientific fact that humans need relationships.  We need to share life with someone to feel fulfilled and complete.  Those who live alone express an emptiness and rarely develop as well emotionally and socially as those who have a partner.  Married couples thrive better than singles and usually achieve more in life in every way.
Married men and married women both make mistakes in their relationships but if you look the statistics, it is estimated that 3 out of 4 divorces are filed by women.  This could mean that wives just get tired of husband mistakes and decide to give up.
So what is a good husband? If husband and wife were meant to be together and form a relationship, why do men make mistakes that jeopardize the situation?
Sometimes it's not easy trying to work out how to be a better husband. After all, some of the things that  men do that are wrong, or viewed as wrong, are done inadvertently. Here are 3 secret tips on marriage advice for men that explains how to be a better husband and keep the lady in your life happy.